Safety. Trust. Dependability.
Private Security GUard Company
Central Guards Security Services is a local Manchester, NH private security guard company. We offer armed and unarmed officers for both patrol and post (fixed) security services. Serving New Hampshire & Massachusetts.
What does exceptional security look like? Well, it's when you have a security officer who's always on their toes, double-checking doors that should be closed to prevent any issues. It's about having a supervisor who frequently visits the site to make sure clients and security personnel are happy and well-taken care of. Plus, it's about employees who grab every chance to learn and grow in their careers. And you know what? You can tell you've got great security when both client loyalty and employee retention are way above the industry average.
Individuals, businesses, or organizations requiring a heightened level of protection for their assets, personnel, or events should consider hiring armed security.

Ensure the safety of congregants, staff, and religious artifacts, while also providing a sense of security that fosters a peaceful and welcoming environment for worship.

Fire watch guards are necessary to monitor and prevent potential fire hazards in environments where fire protection systems are compromised, malfunctioning, or temporarily disabled, ensuring the safety of people and property.

Our mobile patrol units provide a visible security presence, deter potential criminal activity, and respond quickly to incidents, contributing to the overall safety and security of your property and its occupants.

Construction Site Security
Hire our security staff to safeguard valuable equipment, materials, and property from theft, vandalism, and unauthorized access, ensuring project continuity and cost efficiency.

Equipment & Asset Protection
Prevent financial losses, maintain project timelines, and deter criminal activities that could negatively impact the overall success and reputation of your business.

A business benefits from building security as it minimizes risks, reduces potential liabilities, and fosters a secure environment that enhances employee productivity, customer trust, and overall brand reputation.

Individuals who may require bodyguard services include high-profile celebrities, politicians, executives, or anyone facing heightened security risks due to their occupation, wealth, or personal circumstances.

Residential security is beneficial as it deters criminal activities, increases property value, and promotes a sense of community safety, enhancing the overall quality of life for residents

Retail security services encompass measures and personnel dedicated to protecting retail establishments from theft, vandalism, and other potential threats, ensuring a safe shopping experience and preserving business assets.

School security is necessary to ensure the safety of students, staff, and visitors by preventing potential threats, fostering a secure learning environment, and promoting the well-being of the educational community.

A non-profit organization would benefit from security personnel by safeguarding its assets, staff, and reputation, allowing for the uninterrupted pursuit of its mission while fostering a sense of safety and trust among donors, volunteers, and beneficiaries.

Youth tour groups need security guards to ensure the safety and well-being of the young participants, provide supervision and assistance, and allow for a positive, worry-free experience for both the children and their guardians.
Security for any event is important to maintain public safety, prevent potential threats or disruptions, and create a welcoming environment that ensures a successful and enjoyable experience for all attendees.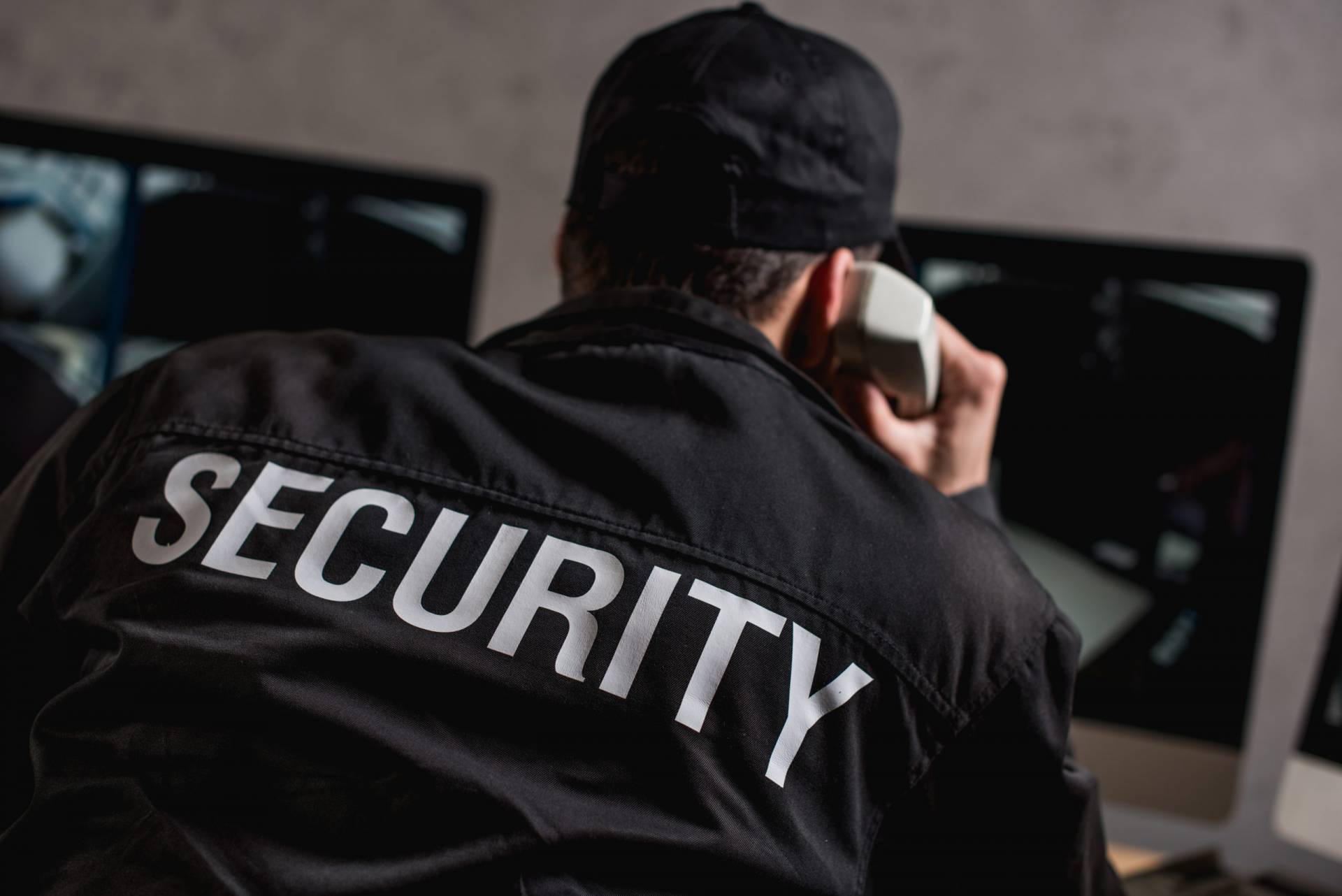 Slide 1
Quality, efficient and reliable security service - 10/10
Jordan Brown
(Store Manager)
Slide 1
Excellent company. superb management structure .Goes the extra mile for customers. A+


Daniel Moskovic
(Operational Manager)
Slide 1
Very friendly staff. We have had great success using them for events. Their security is unmatched.

Slide 1
They were awesome to work with. We were left out to dry by our original provider. Armin was able to respond to our request and get a guard onsite within 24 hours. Communication was top notch, nothing but great things from this company. Thanks again!




Slide 1
We received high levels of customer service from Central Guards Security. My experience with them was superb. Ed the account manager ran our program very smoothly. 5/5 Stars
Lola Halconero
(Event Coordinator)